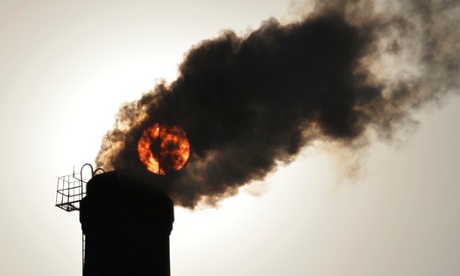 June 3, 2014, www.theguardian.com | "China, the world's biggest greenhouse gas emitter, will limit its total emissions for the first time by the end of this decade, according to a top government adviser.  He Jiankun, chairman of China's Advisory Committee on Climate Change, told a conference in Beijing on Tuesday that an absolute cap on carbon emissions will be introduced."
Robert Brothers shared a link.

"Top Chinese Official hopes to limit carbon emissions

This is being reported as more than his opinion. that an absolute cap on emissions to should come into effect from 2016, top official says on the day after US announces…"

Connie Ashby, Shalahnia Riversong, Diana Burke, Nancy Brophy, and Donna Benjamin like this.