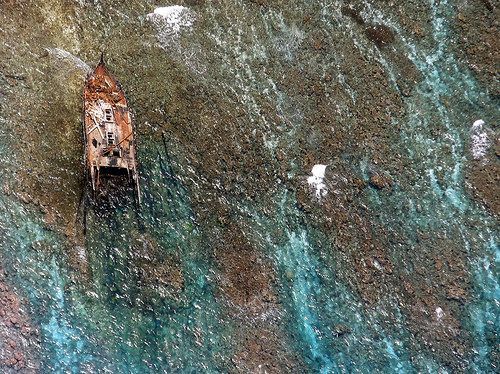 January 31, 2014, www.enn.com | "On January 16, 2014, a 16-person crew completed the removal of three sunken wrecks that plagued the coral reefs of the Pacific Remote Island Marine National Monument for over a decade. Nearly one million pounds of iron and other material were removed from the wreckage sites at Kingman Reef and Palmyra Atoll National Wildlife Refuges inside the Marine National Monument in a 79-day operation.
GoodNews FortheEarth shared a link

The mess is gradually being cleaned up, step by step.

U.S. Fish and Wildlife Service Successfully Removes Shipwrecks that were Destroying Coral…

www.enn.com

ENN.com: Environmental News Network — Know Your Environment

Good Vibrations, Diana Hartel, Frank Bodine, Sean Konz, Steven Jf Scannell, and Connie Ashby like this.